We're happy to announce we'll attend the Smart City Expo World Congress in Barcelona November 13-14-15 with our partner LA METROPOLE DE LYON.
What is the Smart City Expo ?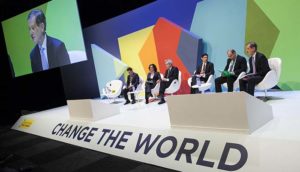 Smart City Expo World Congress exists in order to empower cities and collectivize urban innovation across the globe. Through promoting social innovation, establishing partnerships and identifying business opportunities, the event is dedicated to creating a better future for cities and their citizens worldwide.
As the world's leading event for cities, Smart City Expo World Congress provides a unique meeting spot for smart city sectors and an innovative platform for urban action worldwide.
The event is based around the values of social inclusion and empowerment and is dedicated to promoting awareness, understanding and critical reflection between inhabitants of different cities worldwide, all in a climate of mutual respect and caring. Sustainability is a top priority, with the Towards Zero Waste initiative aiming to reduce waste and increase efficient use of resources across the event.
This year's edition will concentrate on five main topics responding to the key issues facing cities: Digital Transformation, Urban Environment, Mobility, Governance & Finance, and Inclusive & Sharing Cities. This dynamic approach, together with an extended exhibition area full of real solutions, is expected to outnumber 2017 figures and reinforce the smart community all over the world. Additionally, the Smart Mobility Congress, the International Integrated Water Cycle Show (Iwater), the Circular Economy European Summit and the Sharing Cities Summit will be held in parallel to the SCEWC, thus creating great synergies between the co-located events and contributing to the major objective of creating a better future for our cities.
Today Smart City Expo it's :
20 000 visitors – 420 speakers – 700 exhibitors – more than 700 cities – more than 120 countries – 50 side events
OKEENEA AND THE SMART CITY EXPO
The METROPOLE DE LYON invited us on their booth as ambassadors of the French expertise in mobility and accessibility. We'll be happy to present our new solutions:
NAVIGUEO+HIFI is the audio beacon that allows you to meet the expectations of millions of visually impaired and blind people. This guiding solution makes it safe and easier for everyone to get around. In a complex and disrupted environment, such as a metro network or subway system, a strategically installed grid of audio beacons from the station entrance to the exit and through platforms and hallways allows blind people to figure their way around on their own, and travel safely and independently. They chose the NAVIGUEO+HIFI: RATP (the Parisian Company Public Transportation), the SNCF (the French National Railway Company), some famous spots such as le Musée Quai Branly, la Seine Musicale… See the product
aBeacon is a brand new product to make crosswalks safer for blind people. You may be annoyed by the loud sound of conventional Accessible Pedestrian Signal (APS)? Discover our "on demand" solution: aBeacon is the perfect mix of the APS inventor's know how and high end technologies like powered iBeacon to provide new digital services to improve mobility of all citizens. We're the finalist of a Call for Innovation of the Department of Transport of NEW YORK City. See the product
You'll be there and interested in meeting our team? Please contact us or fill this form so we can fix an appointment!
Sylvain – CEO
Damien – Innovation manager
Laurie – International sales assistant
Christine – Communication manager