OKEENEA has 25 years of experience in the mobility of people with disabilities. It all began in 1993 with the creation of the first radio-controlled audible pedestrian signals, which allow blind and visually impaired people to cross the street safely. With the dawn of the digital age and the birth of Smart Cities, we continue to open urban infrastructures and their services to the entire population. To do this, we use digital technologies, open data, and an iterative methodology applied by our dedicated team of passionate experts. Sylvain, our President, shares his view!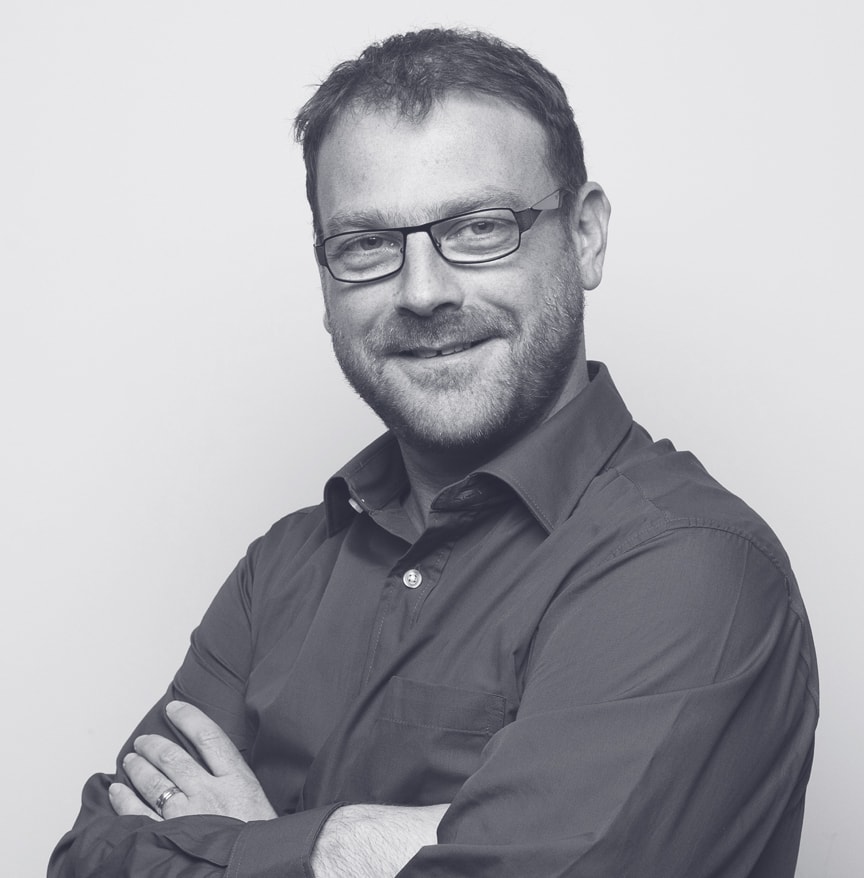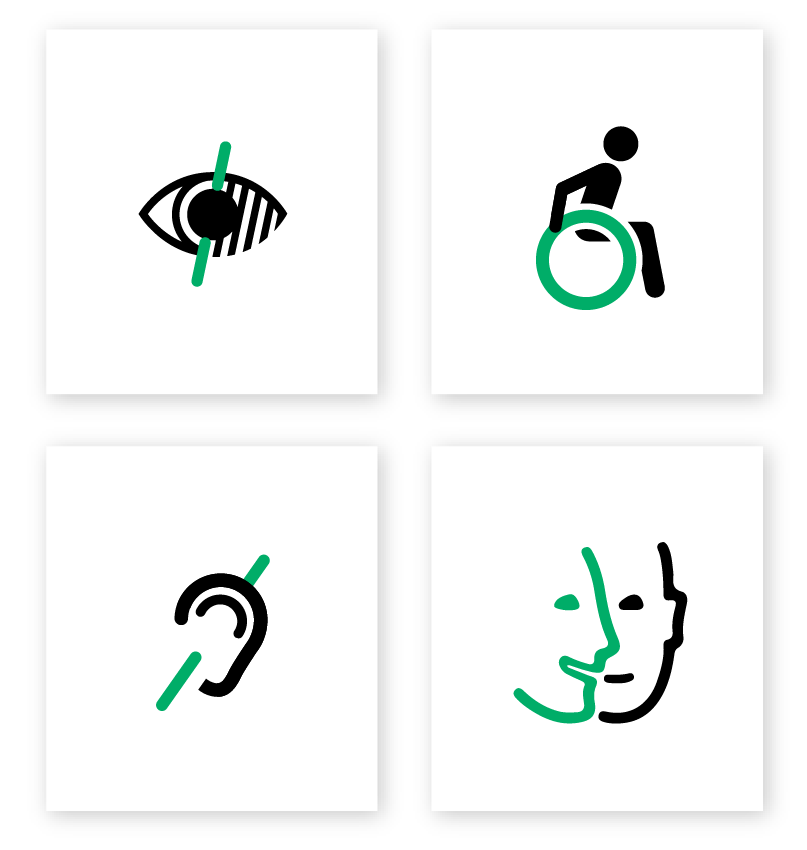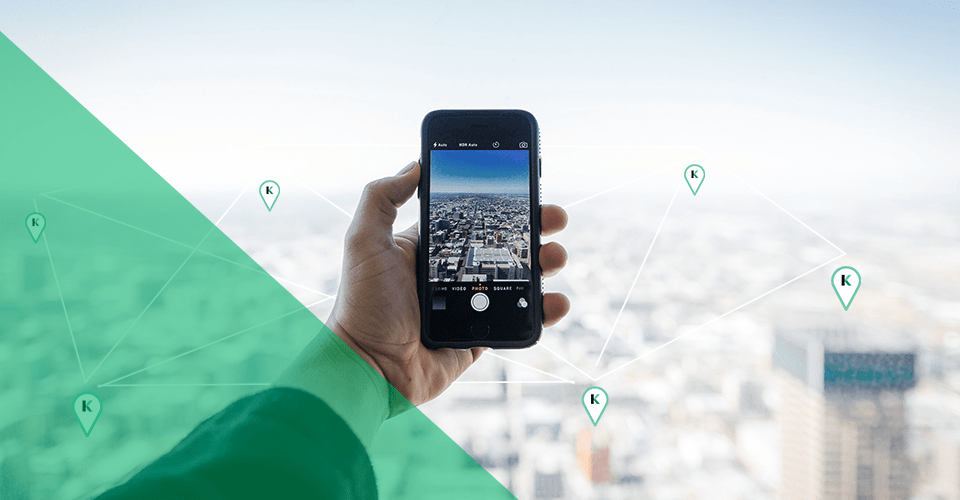 Hi Sylvain. Over the past few years, OKEENEA has placed digital technologies at the heart of its development strategy. Can you explain the background to these steps?
More than 1 billion people in the World live today with a disability. And this number continues to increase due to an aging population and rise in chronic diseases. Our mission at OKEENEA is to open the physical and digital worlds to all, so that people with disabilities can also access the city and its services. For more than 25 years, we have been developing technological solutions to meet the specific needs of these people. We see that the difficulties encountered do not result from the disabled people themselves but from the lack of accessibility of the cities. And we believe that digital technologies will improve the mobility of people with disabilities in our cities. Digital technologies make it possible to reconcile universality of tools and singularity of needs. This is the case for smartphones. The devices we use are all pretty similar, but their parameters are fully customizable to fit our uses. This is a major opportunity in terms of autonomy and access to information. That's why we have seized it as soon as possible!
Digital technologies are therefore a way to serve human beings with their specific needs. How is it expressed at OKEENEA?
The company founded in 1993 under the name EO GUIDAGE became OKEENEA in 2015. This name change symbolized for us the beginning of our digital shift. But the analysis of personal uses has always been at the heart of our approach. When he realized that blind and visually impaired people risked their lives every time they crossed the street, Gilles Rochon, founder of EO GUIDAGE, had the idea of making the traffic lights speak. Today, more than 200,000 audible pedestrian signals equip intersections across France. These audible signals are customizable and can be activated on demand, which minimizes noise pollution while they improve information given to users about the intersections' spatial organization.
Making living environments usable by everyone also requires accessibility works, which we are doing with OKEENEA Buildings by upgrading the facilities open to the public. Audio signage, based on our mastery of electronics and acoustics, is really the heart of our expertise. Apart from pedestrian crossings, it applies to public transport networks and establishments. Our focus has remained the same for 25 years: Developing use-based innovations to improve the mobility of people with disabilities.
It has been nearly 2 years since the Innovation department was created at
OKEENEA. How has the approach changed?
Needs are changing, as well as technologies! We have to iterate, by multiplying proofs of concept
(POC) to refine our solutions. We have made our audio signage to allow visually impaired people to better communicate with their environment, but also cities and metropolises to collect and aggregate data. One of the main obstacles to the mobility of disabled people is the failure in the
information chain. Data is disseminated among different operators and does not all follow the same format. The standardization of geo-localized data of public authorities is therefore a prerequisite for the development of truly effective applications for mobility. In addition, the GPS signal is broken when entering a building. We have already been working for several years on an indoor geolocation solution, but technologies lacked maturity. Today, more and more public transport operators in the world are looking for solutions that allow people to travel regardless of their specific needs. We are happy to be able to put our expertise to the service of this challenge!
According to you, can all these technologies contribute to making the city more
inclusive?
Making the city smarter and more technological is indeed a great opportunity, as long as you consider the specific needs of people with disabilities beforehand. Designing the Smart City for the mass of users without taking into account the particular profiles would lead to the exclusion of at least 20% of the population. We are therefore facing a politico-strategic challenge! In the current context where the budgets of the public authorities are very constrained, it is nevertheless essential to anticipate the needs of tomorrow by favoring innovative initiatives. More and more cities and metropolises have fully understood this and have created Smart City or Innovation Departments. I am pleased about this because they facilitate the experimentation of new solutions, an essential step before deploying them on a larger scale! We also note that there is a real craze for the search for technological solutions facilitating the mobility of people with disabilities. Many start-ups are positioning themselves in this niche. But few of them consolidate their activity because of an unsustainable economic model. Innovation is a smart balance between three ingredients: usage, technology and the market. That's why we made the choice, at OKEENEA, to have a mixed economy between accessibility works and the development of digital solutions. This gives us a good investment capacity over time. On the other hand, it seems to us essential to link the physical and digital worlds to offer optimal access to services for all. In summary, we consider that the Smart City is not an end in itself but a powerful way to achieve the goal of an inclusive city!