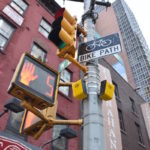 Our 3rd generation Accessible Pedestrian Signals (APS) aBeacon is currently in test in New York City!
Come discover our brand new device to help blind pedestrian cross the street safely at the junction of W25 Street and 6 Avenue in Manhattan.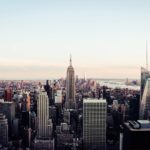 If the tests are conclusive, this would open great perspectives for New York City entire road network but also all cities throughout the world wishing to take action in inclusive mobility.
Stay tuned!